Total Property Services is a full service property maintenance company that is committed to providing our customers with the most meticulous, professional, timely, and courteous level of service. We also strive to provide a unique array of residential and commercial services separating us from other property maintenance companies as we know there is a lot involved in maintaining your property. We have a polite, approachable and educated staff whose mission is to make your property beautiful and functional.
We provide a full compliment of lawn care services for both residential and commercial properties.
Raking grass, leaf collection, pruning trees, trimming perennials and garden cleanup are just some of the services included.
Other Services - Call or E-mail us for a free quote!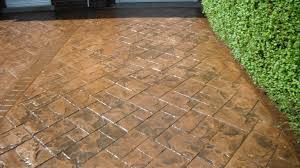 CURB APPEAL
We all know how important curb appeal is. A great looking property can add thousands of dollars of value to your home. Whether you are thinking of selling or staying forever, the style and appearance of your home really makes a difference. Did you know that 82 percent of real estate agents have had buyers decline to look inside a house based on the exterior appearance. A great looking landscape and wow factor first impression are just some of the benefits of regular, professional property maintenance.
When it snows, we have you covered. Let us take care of your driveway and walkways while you relax in the warmth of your home or business.